Skip Main Content
Greater Pittsburgh's Trusted Eye Doctors
Macular Degeneration Treatment 
At North Park Ophthalmology, our board-certified ophthalmologists have proudly served patients with macular degeneration in the greater Pittsburgh area since 1969. As an independent practice, our eye doctors are able to spend plenty of time with each and every patient.  
Our highly experienced retinal specialists have decades of clinical experience diagnosing and treating macular degeneration, a leading cause of vision loss in people aged 60 and over. We truly care about your vision, and will make every effort to preserve your vision and ocular health. You can trust the dedicated providers at North Park Ophthalmology with you and your family's eye care needs.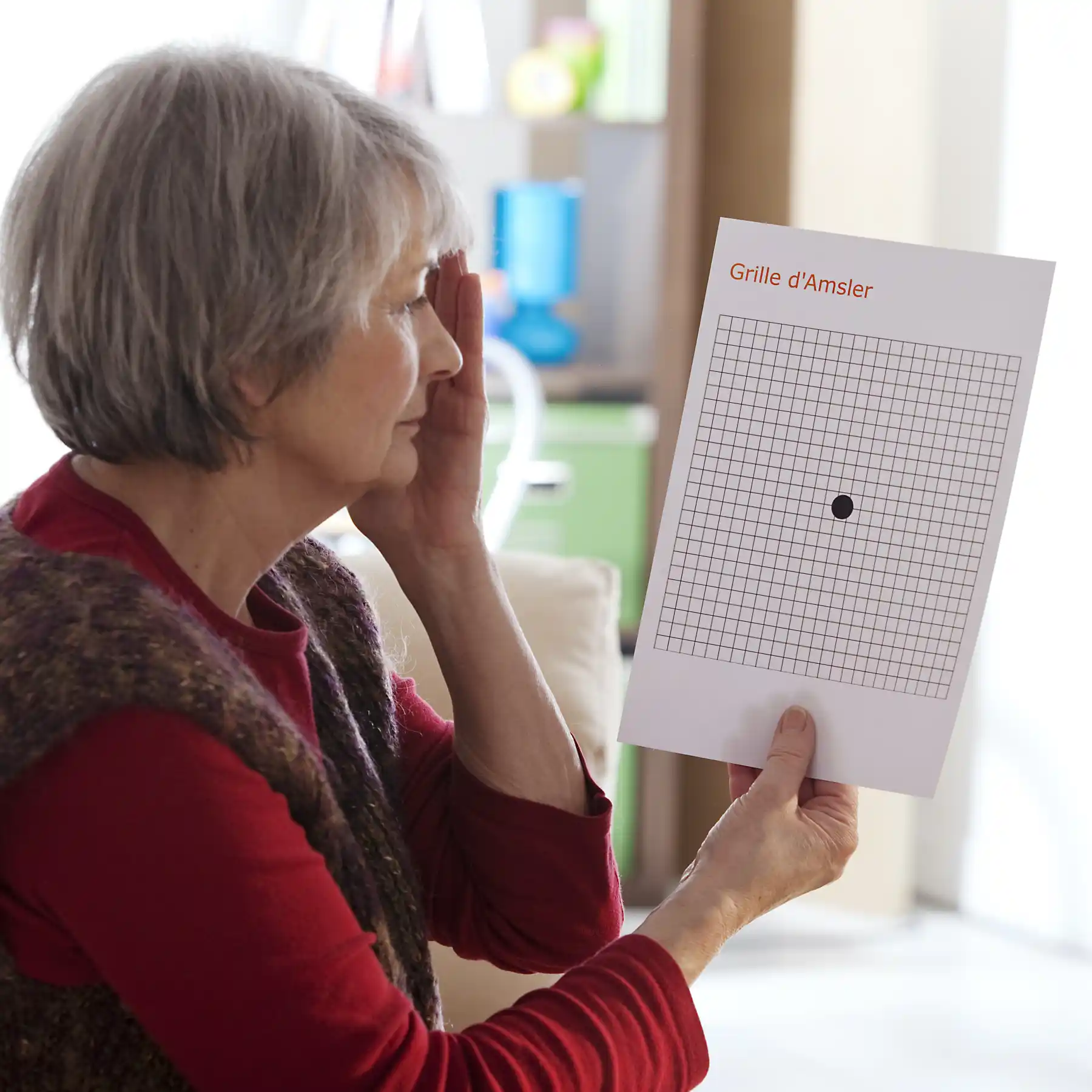 North Hill's Top-Rated Eye Doctors
Talk With Macular Degeneration Experts 
Did you know that macular degeneration is the leading cause of vision loss in people 60 years of age and older in the U.S? Macular degeneration most often affects people over the age of 65, hence the commonly used term, "age-related macular degeneration", or AMD. Some experts believe that AMD is on the rise due to the fact that we are living longer, exposed to more environmental pollutants, and are exposed to more UV rays due to the thinning ozone layer. By undergoing regular eye exams at North Park Ophthalmology and adopting healthy lifestyle habits, you can lower your risk of developing AMD. You won't have to search for 'macular degeneration doctors near me' when you make an appointment with one of our expert eye doctors.

Cutting-Edge Diagnostic Tools
Quality, Compassionate Ophthalmology
An ophthalmologist may find early indications of macular degeneration before you even have any symptoms. This is why it's crucial to schedule yearly eye exams, especially if you are at risk for the disease. Our dedicated team of providers pride themselves on treating every patient like family. We diagnose and treat individuals across all age groups using cutting-edge diagnostic tools and surgical methods. Whether you're in need of a regular eye check-up or macular degeneration surgery, we're here for you. Put your 'retina specialist near me' searches to rest and call our office for an eye evaluation today. 
Frequently Asked Questions 
What is Macular Degeneration?
Macular degeneration is a condition in which the eye's macula (part of the retina at the back of the eye) breaks down. This breakdown triggers a gradual or sudden loss of central vision.
What are the Symptoms of Macular Degeneration?
If you are in the early stages of macular degeneration, you will notice the following vision changes: 
Straight lines appear wavy
Fuzzy vision
Problems with night vision
Seeing shadowy areas
Need for brighter lighting
Trouble recognizing faces

Who is at Risk for Macular Degeneration? 
Those most at risk for developing macular degeneration are Caucasian individuals over the age of 65, those with a family history of the condition, and smokers. 
Is Macular Degeneration Preventable?
Although there are no definitive ways to prevent macular degeneration altogether, there are ways to lower your risk:
Avoid smoking
Exercise regularly
Eat a diet rich in produce and nuts
Wear sunglasses outside to block harmful UV rays
Wear blue-light blocking glasses when using screens
Control blood pressure and cholesterol 
Get regular eye exams